Cordless drills are very practical because there is no need to plug them into an outlet or deal with a cord getting in the way. Some drills have variable speed drives while others are single speed. This red cordless drill has a hand tightened chuck, adjustable torque limiter, and a removable black battery.
---
Copyright 2011-2023 Zeducorp.
All rights reserved.

Cordless Drill Chuck Picture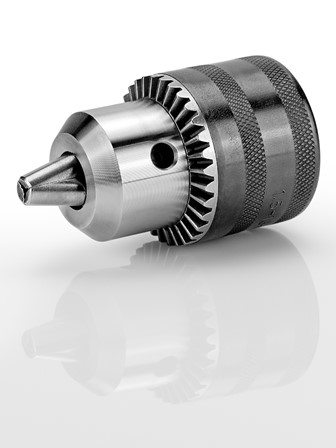 Metal Drill Chuck (Close-up)