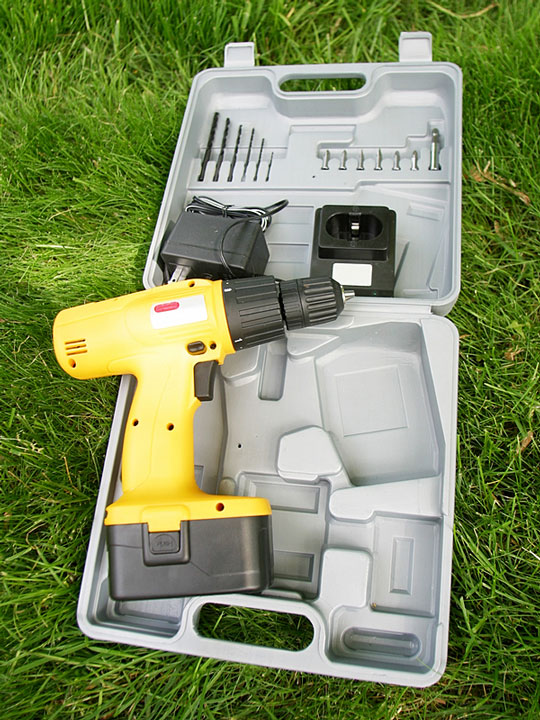 Cordless drills, like this yellow one, come with a strong carrying case, and drill accessory kits often include a variety of drill bits, screw driver bits, and a charger. Some kits may include extra batteries and other accessories, making it easy to keep what you need for the job all in one place.
---
Link to this photograph page:
<a href="https://www.cordlessdrills.us/drill-accessories.htm">Drill Accessories</a>
Copyright © 2011- CordlessDrills.us. All rights reserved.

Drill Accessories Kit Picture