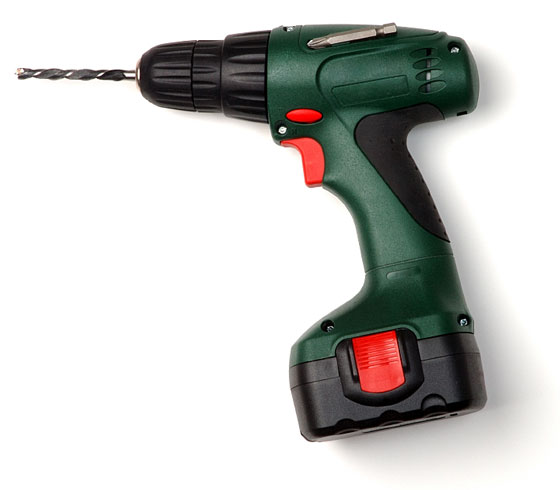 This dark green and black cordless drill has a drill bit in its hand-tightened chuck and a black rubberized handle to provide good balance in the hand. Many cordless drills have a removable battery, two direction drive, and variable speed motors. Torque limiters protect the screws and small drill-bits from snapping.
---
Link to this photograph page:
<a href="https://www.cordlessdrills.us/cordless-drill.htm">Cordless Drill</a>
Copyright © 2011- CordlessDrills.us. All rights reserved.

Green, Black, and Orange Cordless Drill